Although it has not been officially launched, the LoL Wild Rift game has received great attention. The following information has been confirmed by Riot Games:
1. 41 champions have been improved for the Mobile platform
In any MOBA game, the thing that attracts the most people is the champions and the mechanics of using them. Riot has somewhat revealed the list of 41 starting champions in League of Legends: Wild Rift
There were a lot of people who were excited and counted every day until this game came out to have the chance to experience Ahri, Alistar, Annie, Ashe, Blitzcrank, Braum, Camille, Cassiopeia, Darius, … The Riot's information is that these champions' skill sets may change a bit, but they will not lose their own identity in the PC current version.
2. Android and IOS users will experience it first
Riot Games spokesperson conducted a quick Q&A with the player on their official website. Here, Riot has revealed very important information, it is the time of the launch of League of Legends: Wild Rift.
"We have been and will continue to test alpha and beta limited versions in certain countries. As planned, iOS and Android versions will be available in most regions by the end of 2020. With the console version, gamers will have to wait a bit longer, "a Riot spokesman announced.
3. The control mechanism is quite similar to the games of the same category on the market
In terms of interface, the mini-map is located in the upper left corner, while the lower area is where the move keys (lower left corner) and skill keys (lower right corner) is located. The champions will retain the same 4 skills as on the LoL PC version, but the layout will not change.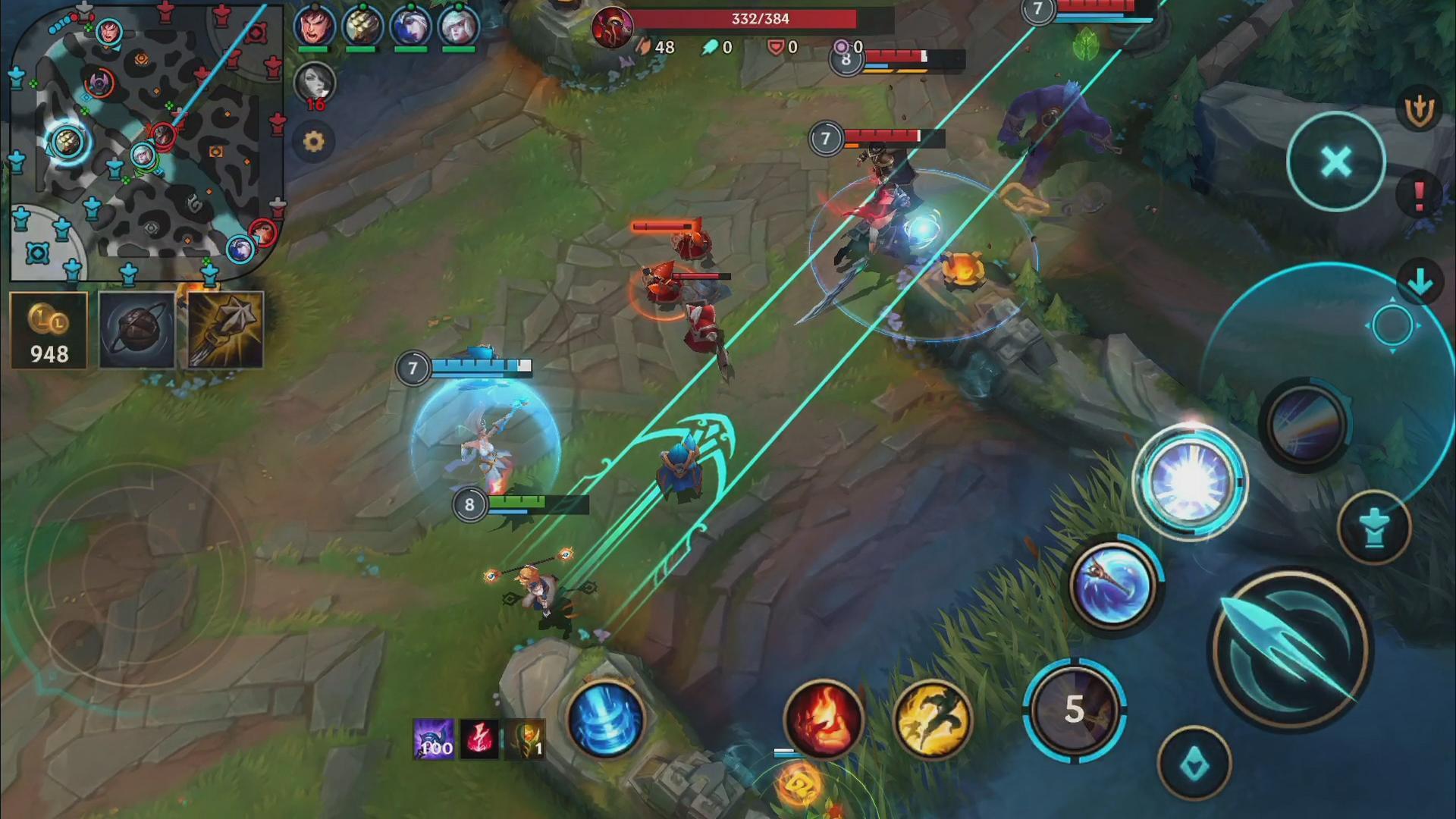 The level of champions has also been reduced to 15. The shield has only 3 shield classes, making the speed of matches will be pushed faster and finish earlier. Those are all contents shared by reputable testers after the practical experience.
4. Differences factors
The elemental dragon system, jungle monsters, Rift Herald and Baron were preserved, but the two main turrets protecting the Nexus were gone, and the Inhibitor disappearance. The maximum level changed from 18 to 15, as Riot Games wants to limit the game to about 20 minutes. Because the pace of the battle on mobile is fast, additional spells like Flash ​​are reduced to 150 seconds.
While additional spells such as Smite, Exhaust or Shield are also significantly reduced. Runes Reforged in League of Mobile is simplified compared to League of Legends PC, even players can blend the main Runes branches with different Runes branches.
Riot Games will also change the way to use the tactics of many champions to match the way of playing League of Legends on mobile. Players can actively activate the effect of items besides the skills of champions
Riot Games officially confirmed some rumours regarding LoL Wild Rift (P2)