The Story Behind
Funplus Phoenix mid laner, Kim "Doinb" Tae-sang, has never let fans down because of his sense of humor.
After a long series of resting days due to not being able to attend Worlds, Doinb and his teammates returned to intense matches at Demacia Cup 2020. However, even when not doing jokes on stream, he still knows how to make fans happy with everyday activities. Doinb's wife, Umi, recently shared a message from her husband on Weibo social network. The content of this conversation is actually humorous.
Detailedly, after FPX passed the Demacia Cup group stage to enter the quarterfinals, Doinb and his teammates went to celebrate. However, "the God of clowns" does not have much money, so he texted his wife for help. Despite understanding her husband and immediately transferring 4000 yuan (equivalent to 14 million VND), Umi did not forget to tease him by taking a screenshot of the message and sharing it with the content "Jin Gugu (his nickname) understands too well, he sent invoices back".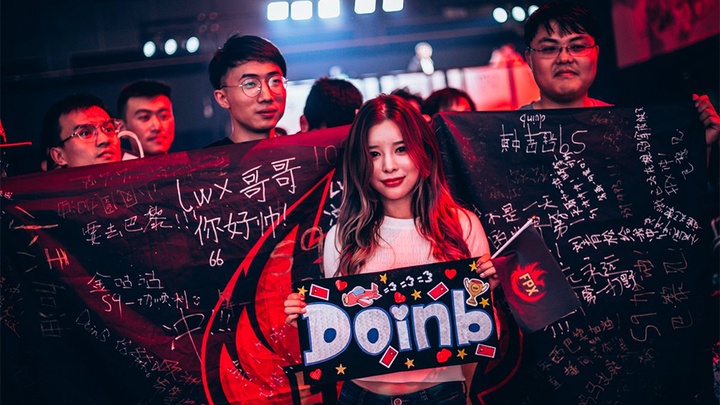 The Collaboration of Umi and fans
Immediately, a lot of comments teasing Doinb appeared below Umi's post:
"Haha he checked the bill, than she paid."
"For example, giving money to the female streamer should also have the bill … "
"The above comment wants Doinb to die."
" I remember Lqs' stream: "I won't give the salary card to my wife, otherwise I would have to ask for money when I want to go out with my brothers." "
"Why are you posting Jin Gugu's messages, stop bothering him, he's so miserable."
"Hahaha, why is it like the way I asked for money from my mother. "
" Doinb is so good haha. " Perhaps after 2 years of living together, Umi gradually learned the humorousness from Doinb. Therefore, she often has teasing acts for her husband that make fans extremely excited. This also shows that the relationship between the couple is getting better and better. We all hope that with this comfortable spirit, Doinb will train harder and be in trim in the next Season!