Weiyan Match Fixing – China's highest League of Legends tournament seems to be facing one difficulty after another. The fact that LPL had to play online after nearly 2 months of postponement because the epidemic was too big a problem, now an additional settlement case is investigated by the Rogue Warriors team, making the image of the tournament worse in the eyes of the viewers.
Rogue Warriors dismissed jungler Wang "WeiYan" Xiang after discovering the match-fixing behavior, according to the organization's announcement on Weibo earlier this morning (March 25).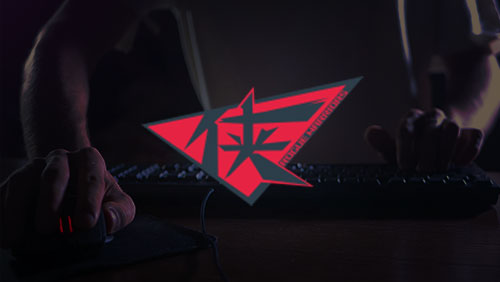 Although Rogue Warrior has made his allegations, Weiyan still asserted that he did not participate in the match-fixing in the letter of explanation.
The Rogue Warrior (LPL) team expelled the jungler Weiyan for participating in match-fixing – Weiyan Match Fixing
The League of Legends team LPL: Rogue Warrior caused fans to panic when sacking jungler Wang 'WeiYan" Xiang over allegations related to the Match – Fixing. WeiYan is said to have committed serious disciplinary violations of the team rules and discipline and seriously affected the RW matches at the LPL.
RW's representative said: "Although we have warned many times in the past year, some players still choose to ignore the rules that have serious consequences. We will continue to conduct a thorough internal review and will be strict with anyone who directly or indirectly participates in non-athletic actions. "
During the second week of the tournament, WeiYan replaced Chen "haro" Wen-lin, RW's 21-year-old jungler who was on the bench. The is more likely to replace WeiYan after the contract is removed.
Doublelift watched gay P.O.R.N to verify gender
In response to the allegations, WeiYan wrote a letter on his Weibo:
"During the last Chinese New Year holiday at home, I was quite free, so I gambled with friends and lost a lot of money, so blindly that I had to find this man to borrow money. On February 28, he came to me and asked me to match-fixing when the LPL rebooted, and bribed me with a sizable deposit. In my stupidity, I agreed but did not accept the deposit. After three days of careful thought, I rejected. The night before the match with OMG, he came again to ask for match-fixing. I kept refusing. Before the IG match, he still came, I refused and stopped communication from him. After that, he threatened that He spread slander everywhere that I was on his side to cheat a lot of people. I helped a victim find him but he didn't respond.
What happened was my own problem due to blind gambling. The team expelled me, I accepted, but I swear I didn't participating in match – fixing.
Currently, Rogue Worriors are ranked low in the season with only 3/8 of the total matches won. This result will soon be investigated to verify whether WeiYan deliberately affected the team's performance.
This is not the first time LPL players have been investigated for match-fixing behavior. Last summer, Condi player and LGD Gaming's team manager was banned from competing and League-Legends related activities when the LPL tournament organizers investigated the match-fixing.
In the case of Weiyan, this guy didn't really or intentionally lose at Rogue Warrios matches or get money to settle the score, as this player said, there is a possibility that he We are only fined or banned for short-term competition. Anyway it's just a guess, the final decision must certainly wait for the announcement of the LPL Organizing Committee.
About Weiyan
Wang "WeiYan" Xiang (Hanzi: 王湘) is a League of Legends esports player, currently jungler for Rogue Warriors.
His ID WeiYan (魏延) comes from a historical figure in the Three Kingdoms period.
All new players that joined Rogue Warriors for the 2019 season changed their ID to either a fictional wuxia character or a Three Kingdoms period hero.