"The Rock" Malphite will be the next object for Riot Games staff jokes in patch 10.13? Fortunately, It's just a joke from Riot Games staff!
Patch 10.13 responses from Twitter
Because of gamers' complaints on Twitter about Nautilus overwhelm strength, the staffs of Riot Games has cracked a joke by posting video about the next crazy buff for this unbalance champion. Of coure, sooner or later Riot Games will take the responses from players, so people also should not continuously spam anything on social media such as "this champion sucked", "nerf this champions please", "buff this champion", etc.
Nautilus Champion Information: https://na.leagueoflegends.com/en-us/champions/nautilus/
However, gamers have discovered some new "unintentional but purposeful" actions from Riot Games recently, that they usually buff for champions that are supposed to have new skins in the near future. In the last patch 10.12, Senna has been buffed the rate of collecting Soul while farming, and coincidently, she has a new skin "High Noon"!
Therefore, players around the world started to speak in an ironical voice about the "industrial" way of Riot to balance the game, ignore game's issues and just focus on how to sell skin as much as they can. And the old story has repeated, Riot's staffs heared about accusation and started to threaten: "Be careful of what you want, I can do whatever I want!"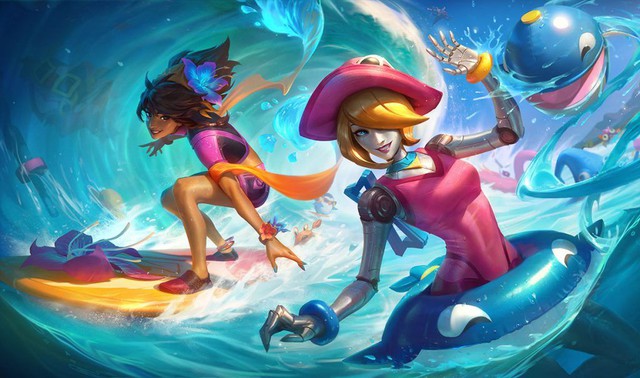 TJ, analyst, expert of North American League of Legends: "Patch 10.13, Taliyah seems a little bit weaker with the new skin, so we decided to buff for her a little bit for a better performance.
New: Q – Taliyah Q, now throws Malphite and knocks up any target hit by any Q for 1s. Knockup is reduces on consecutive hits."
TJ: "It seems this change was a bit too strong. To encourage variety in the game, this change will only take effect when on a Mountain elemental rift or when an Earth dragon is active on the map."
Gamer "Yisus": "@RiotAugust Nautilus edits are out of meta get on this."
Riot August: "be careful what you wish for…"
Gamer "amo": "If this gets Taliyah some mid lane buffs I will wish for this with my entire soul"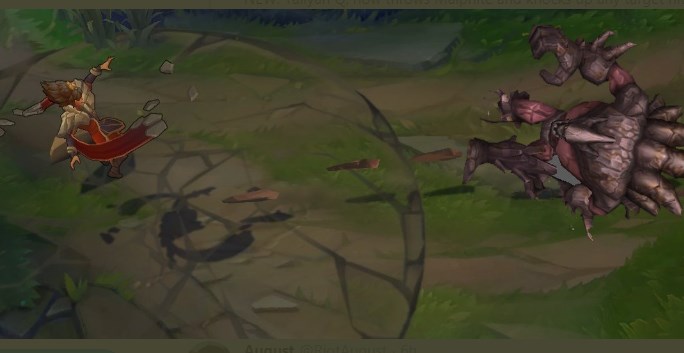 Of course Riot August will not fool around by updating the game in a destroyed way with Taliyah threaded volley out Malphite, and also knockup like this. However, in reality, Riot nowadays is kind too much to champions that have new skins and it makes player uncomfortable about it. Hmmm, but with the humour of Riot August, "test code" with Taliyah may unsurprisingly happen in the near future like he did to Nautilus! Or maybe the next patch too! Don't miss out the next update of
Read next: https://notagamer.net/top-6-facts-show-that-you-are-a-veteran-player/