Tahm Kench's rework is expected to be launched to the official server in Patch 11.13.
Riot Games updated the PBE server to Patch 11.13 with plenty of new content. However, besides the new skins and chromas, the thing that makes players pay the most attention is the rework of Tahm Kench. As promised before, Riot has swapped Devour and Abyssal Voyage in the "new" Tahm Kench's skill set. Specifics about Tahm Kench's skillset after the rework:
Ability Descriptions
Passive – An Acquired Taste
Attacks deal 14 = (2.5%) bonus magic damage. Against champion, they add a stack of An Acquired Taste for 5 seconds, up to 3 times.
At 3 stacks, Tongue Lash and Devourer become empowered against that champion.
Q – Tongue Lash
Deals 80 = (80 + 70% p) magic damge to the first enemy hit and slows them by 40% for 2 seconds.
On Champion hit, heals Tahm Kench for 6% of his missing health and applies a stack of An Acquired Taste. If that Champion already had 3 stacs of Tahm Kench's passive, they will also be stunned for 1.5 seconds, consuming the stacks.
Activate Devourer while your tongue is in midair to devourer enemy champions who already have 3 stacks of An Acquiring Taste in a distance when you hit them.
W – Abyssal Voyage
Dive down and then re-appear at target location, dealing 100 = (100 + 100% p) magic damage and knock up all enemies in an area for 1 second.
Devoured allies units can be taken along for the ride (but can always hop out early).
E – Thick Skin
Passive: 45% of damage Tahm Kench takes is stored by his Thick Skin. While out of combat for more than 4 seconds. Thick Skin will rapidlly be consumed to heal him for 30% = (30% – 100%) of it's value.
Active: Convert all of your Thick Skin's passive into shield, lasting 2.5 seconds.
R – Devourer
Tahm Kench devours a champion for a few seconds. He can re-cast to spit them out.
Enemy Champions: Require 3 stacks of An Acquired Taste to devour up to 3 seconds and take 100 (+15% = (+15% + 0.05% @) at their Max Health) magic damage, Tahm Kench is slowed by 40% and Grounded during this effect.
Ally Champions: devour for up to 3 seconds and are granted a shield blocking 300 = (300 + 100%) damage for up to 2.5 seconds after being split out. Allies can choose to exit early. Tahm is slowed by 40% and Grounded during this effect.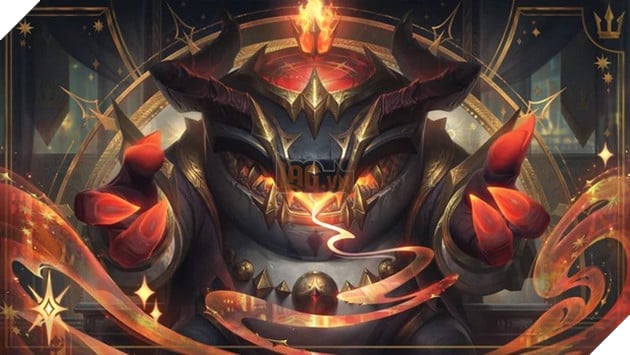 Conclusion
The most important change of this rework is the W has been changed to Abyssal Voyage with stun and area of damage. This will make Tahm Kench a lot more dangerous in 2v2 at bot lane instead of the old passive playstyle. Moreover, this also allows him to roam and support other teammates very early, rather than waiting until level 6.
Tahm Kench's "new" Devour is basically not too different when used on enemy champions. However, a special feature here is that when used on an ally, he will not only protect the ally for 3 seconds, but he also grants that ally an extremely thick shield for 2.5 seconds more. Therefore, his capability to protect the main carry after the rework is much stronger than before. In return, the cooldown of this skill has been increased.
With the reworked kit, the new Tahm Kench is expected to be better offensive and defensive. The River King will be deadlier since he can open a fight actively right before level 6. It won't be too surprising when Tahm Kench becomes an extremely hot Support champion in patch 11.13 when the rework of this champion is expected to be released.
Skins Rework