In League of Lengends universe, there are a lot of champions that bring their "litlle friends" with them to the battlefield. So let's see which one is the most impressive and powerful in this game!
#5: Valor (Quinn)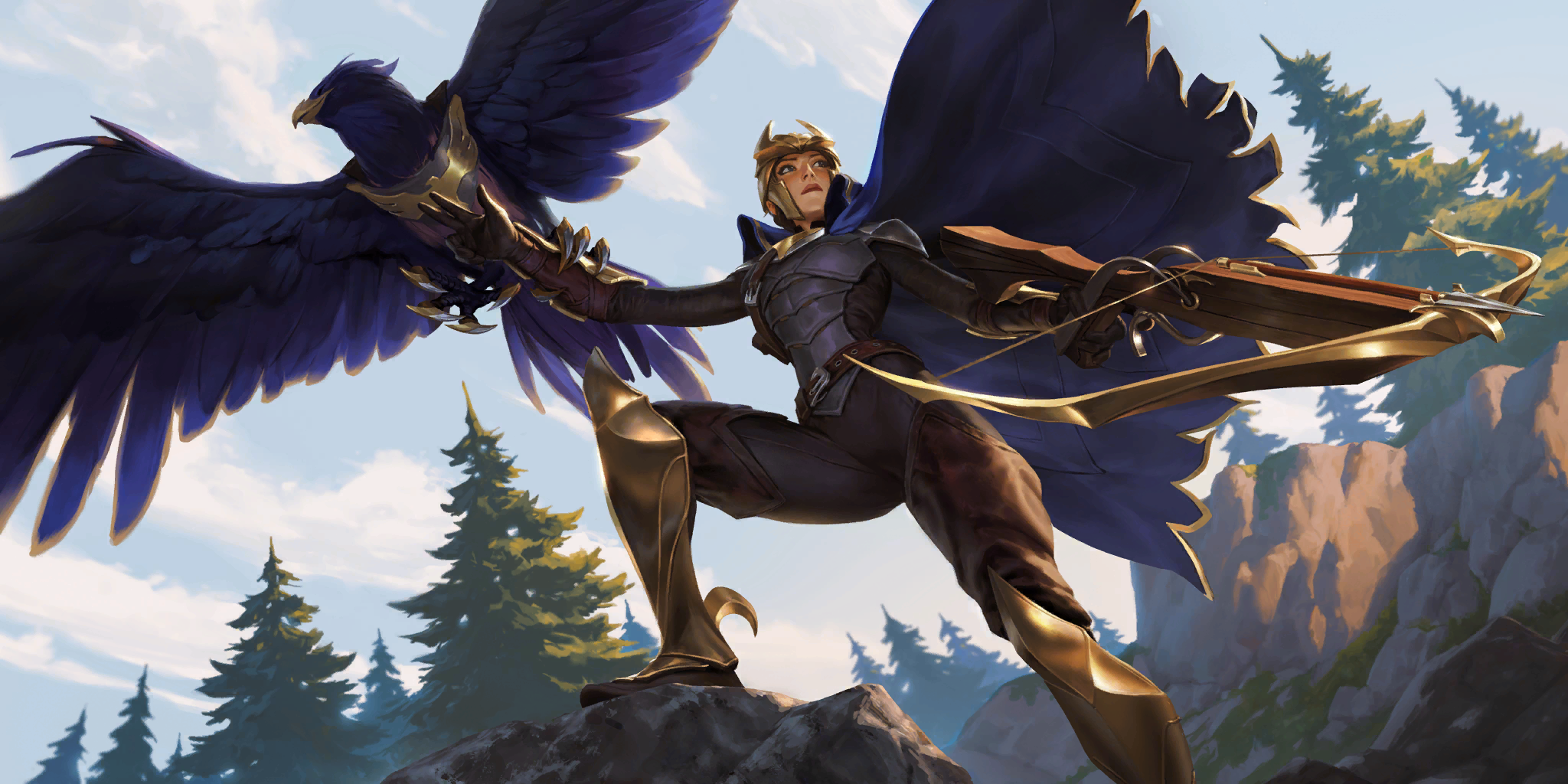 Valor and Quinn have a very special relationship. One day, she and her twin brother, Caleb, went on an excursion high into the mountains north Uwandale. They encountered Buvelle nobels, who were hunting tuskvore – a giant predator. Unfortunately, Caleb was killed when he was protecting the ordinary families after the nobles had failed to kill the beast and his death actually knocked Quinn down. One time while she was going to Caleb's grave, tuskvore approached and attacked her. And when she was actually exhausted, badly wounded and nearly being killed, an eagle plunged and attacked the enraged beast. With the help of the bravery eagle, she finally killed the beast with her last arrow. Then Quinn brought the eagle home and named him "Valor". Since that, Valor has become her partner on every battlefield. With his hard rostrum, he can make any enemies blinded and able Quinn to kill them easily.
#4: Malzahar's Void Swarms
Malzhar's Void Swarms are known as little monsters which can erode everything they see, even trees, houses or humans. Malzahar just needs to summon them and they will be ready to destroy everything without being afraid of anything even the biggest ones. They are such loyal and frightening pets of Malzahar. In the game, they are actually huge fears of the whole enemy team with their painful bites.
#4: Yorick's Mist Walkers/Maiden of the Mist
"Mist Walkers" are quite litlle and weak but always obey Yorick. They attack, prevent the enemies from moving while Yorick and his "Maiden of the Mist" kill their targets quickly and easily thanks to their enormus amount of damage and the ablitity of making their targets distracted by the huge amount of Mist Walkers.
#2: Swain's Ravens
As you know, raven is the symbol of the death and Swain uses his ravens to collect his victims' souls in order to heal and strengthen him. Although his ravens don't actually deal any damage in the game, they make Swain look much more brutal and ferocious.
#1: Annie's Tibbers
And the last one is Annie's Tibbers, an extremely huge bear and always be ready to fight and Annie's power actually comes from her Tibbers, not herself at all! Tibbers can knock down any enemies with its slap and burn them with Annie's hellish fire.
Which pet do you think is the best one? Leave a comment to let me know!